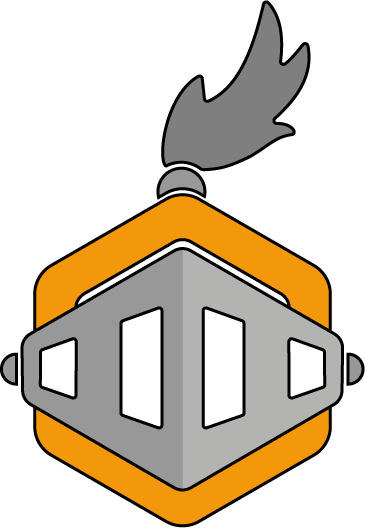 Who is behind MageQuest
MageQuest is the brainchild of John Hughes, Head of Magento at Fisheye (a Magento Solutions Partner based in the UK)
"

Working at a Magento specialist agency in a rural location leads to major challenges when it comes to recruitment so training up developers with no prior Magento knowledge (including graduates and apprentices) is generally the only viable option.


This along with the growth of the Magento 2 ecosystem, a desire to give something back to this great community that has helped me progress so much and seeing many people new to Magento looking for help led to the concept of MageQuest being born.

I hope that my experience scoping, developing and delivering complex projects on both Magento 1 and 2 as well as training up staff internally over the past 7+ years have given me insight in to what I believe are the key ingredients required to getting developers started on Magento 2.

"
How much does it cost?
All content on site is 100% free - at its heart MageQuest is from the community, for the community.
One of our key aims is to remove 'barriers to entry' for developers to begin working with Magento 2 - this includes cost. Not every developer can afford to pay for learning material and we want to ensure our content is available for all.
In future, we may consider charging a small fee for certain features (not content) - potentially premium account features, however, nothing is currently planned.
We will likely also look at some form of support / sponsorship system (such as Patreon) to help ensure we can keep MageQuest free for all if/when we grow.
Can I be involved / offer support?
In future yes, but nothing has yet been implemented at present.
We will look to offer involvement by setting up GitHub repo where issues can be opened to either:
Suggest / vote on topics you wish to see

Provide feedback on any existing quests if you find something you feel is incorrect / missing
If you wish to support MageQuest, we will be looking at some form of support / sponsorship system (such as Patreon).
If you want to reach on any of the above we'd be flattered and you can contact us here.
How does MageQuest differ to...
Just in case you're skeptical of MageQuest's vision / purpose here's a brief comparison to other pre-existing learning resources in the Magento 2 ecosystem. It's also worth clarifying we want to compliment and support everyone else in the community, not compete.
Magento DevDocs
Magento's DevDocs are an essential resource for Magento 2 and MageQuest does not look to replace these

However DevDocs, whilst the official source of truth for core concepts, aren't always the most friendly to newcomers and can sometimes be dry and un-engaging (sorry!)

DevDocs is more of a reference guide and whilst MageQuest can work in this way too, it's focus is guiding developers on tailored journeys with real progression across key areas

There will likely be many occasions where MageQuest will refer (link) back to DevDocs as the ' definitive source of truth' - we're certainly not looking to replace or rewrite anything DevDocs clearly has covered already
Mage2 TV
Mage2 TV is an collection of video screencasts by the venerable Vinai Kopp

These are an absolutely awesome resource and we highly recommended everyone who wants to be 'the best of the best' of Magento 2 developers sign up

Mage2 TV is heavily backend focused (at present) and current (and proposed) topics are generally an intermediate to advanced level

MageQuest aims to focus on beginners (hint: we may not be covering Ui Components for some time!) and content will not be served via video screencasts (at this time)

Mage2 TV could potentially be a natural progression path for developers who've learned the basics via MageQuest

Mage2 TV requires a (reasonably cheap) subscription free, MageQuest is free
Video content / blog posts
There are countless other community members (and agencies) that put out great content via various mediums

However, most don't have clear / categorised content and we want MageQuest to follow a logical order to provide a complete overview of certain topics and a clear progression paths
If you want some great online resources that are currently available we can highly recommend the following:
Books
There are also a number of well written and books for learning Magento 2

The main difference is we want MageQuest to be an evolving and engaging platform, whereas a book is generally a static resource with minimal chance for interaction (whether that be with code or other people)

Also, most books focus on certain areas of Magento 2 development, rather than the full spectrum
If you're after books that are currently available we can highly recommend the following:
Onsite / offsite / online training
Very little beats focused training by an expert. However most training programmes are an expensive outlay

So whilst perhaps not an issue for agencies / partners in the Magento ecosystem, for freelance developers and smaller companies it is not always a viable option

We'd also hope in future that MageQuest can be used as a resource for providing training

Again, we're looking to compliment, not compete
If you're looking for solid on-site training we can recommend:
Question not answered?
If you have any other questions please get in touch!