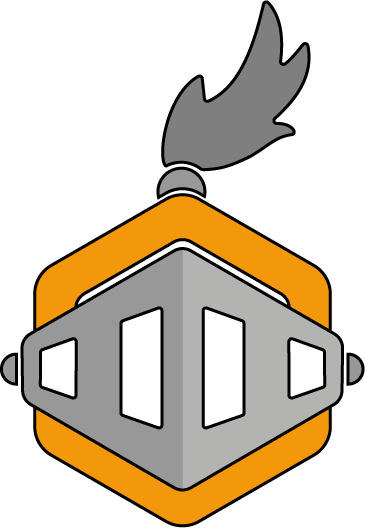 Overview
MageQuest is an online learning platform aimed at getting more developers up and running with Magento 2 via a wide variety of learning resources and challenges.
Whilst at present it is generally aimed at newcomers to the platform there will be content relevant to developers of all experience levels.
With a focus on fun (via some gamification) MageQuest aims to offer an enjoyable (and beneficial) learning experience through engaging and relevant content, focusing on real-world examples and use cases.
Why?
Magento 2 can be a complex beast and for those new, to the platform, it can be an intimidating experience. Whilst there are other learning resources already available and many community contributors putting out great content there is lack of structured/tailored courses that provide clear progression paths as well as tutorials that contain 'real world' examples.
In addition to the above, the Magento ecosystem is also growing, it's anticipated jobs at Magento Solution Partners will increase to 36,000 by 2020* (over 3x the number just a few years ago) and a large proportion of these roles will be development or technically focused.
By nurturing the next generation of Magento developers we won't just be improving their skill sets, but providing a wider pool of talent. This will benefit and strengthen the entire Magento ecosystem, from agencies/partners all the way through to merchants.
Aims
Get more developers started on their Magento 2 journey by removing 'barriers to entry'*

Provide clear progression paths via tailored content 'tracks'

Help developers 'get more done' by improving understanding of the 'Magento Way' of doing things

Make learning and working with Magento 2 more enjoyable
Values
In order to fulfil our main aims, we strive to:
Demystify complex topics in simple terms

Not 'lock away' content behind paywalls - all content on MageQuest is free

Provide clear working code examples with real-world use cases (no foo/baz/bar)

Promote clean coding and best practices (whilst trying not to be over opinionated)

Provide input on tools and workflow that can help aid productivity
Who Is It For?
Developers just getting started on their Magento journey or those wanting to brush up on their core skills

Experienced developers new to Magento and even novice developers

Suitable for any role e.g. freelance or agency-based, in house or remote

Agencies / Magento partners who want a resource for training up new starters, whether on-site or remote

Trainers who want material/resources to offer/assist their students
What content does MageQuest offer?
Content will cover the full spectrum of Magento 2 (check out the realms page to see all content currently on offer)

Content is specific to the framework (rather than programming languages)

Whilst the initial focus is content aimed at beginners, more advanced content in future has not been ruled out

Magento Commerce and B2B (Business To Business) Edition content will also likely be covered in future

Magento PWA Studio is on the roadmap, but is unlikely to be covered until more stable and has gained wider adoption
What content does MageQuest NOT offer?
The following are not currently planned to be covered, however, this may change in future:
Any form of in-depth articles/guidance on development environments (suggestions and links to off-site articles will be provided)

Production deployment and hosting environment tutorials

Peripheral / additional Magento provided solutions (e.g. Magento Cloud, Magento Order Management, Magento Business Intelligence)

External Magento solutions (e.g. e.g. third-party modules and themes, or storefronts such as Vue Storefront, Deity etc.)

Magento 1 - sorry, but it's time to move on!